Meet The Board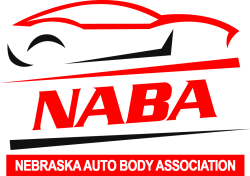 Nebraska Auto Body Association Leadership 2023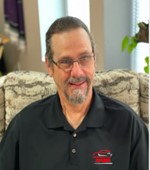 Dave Yard
Owner, The Collision Center, Ashland, and Current Chair of the Board
Dave has been the owner of The Collision Center for over 20 years. When he is not in the shop, he, and his wife hobby farm. They raise beef and great wholesome food. In his "spare" time, Dave enjoys air boating, fishing, and music. Dave has a passion to live, learn, and love. His goal is to leave this world better then when I entered it.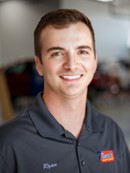 Ryan Clark
Eastern Regional Manager, Eustis Body Shop, Lincoln, and Current Vice Chair of the Board
Ryan is the Eastern Regional Manager for Eustis Body Shop and oversees the Lincoln and Grand Island locations. Ryan has a degree in science. However, he's always loved working on his own cars on the side. So, after working in a lab for 5 years, Ryan decided to join Eustis Body Shop in 2017. Being outside the industry, Ryan brings a lot of "why are we doing things this way" to the industry with an 'outside looking' in mindset.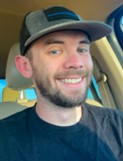 Dillon Lapp
Manager, Twin Rivers Body Shop, North Platte, and Current Treasurer of  the Board 
Dillon Lapp has always been into the whole car scene ever since he was little. After years of being an athlete, Dillon attended Mid Plains for the auto body program. His career started at Steve's Body and Paint in Ogallala. He moved on to Harchelroad Motors Body Shop, where he started as a tech then moved into management. Dillon currently works as a manager at Twin Rivers Body Shop in North Platte, NE. The biggest thing Dillon wants everyone to learn from the Association, is we are all trying to help each other succeed and not trying to tell everyone how to run their businesses. The industry can only grow and get better, but it takes everyone.

Sarah Stillahn
General Manager at Bumper to Bumper in Scottsbluff and Current Secretary of the Board 
Sarah has worked in the industry for 12 years. Sarah's passion for the industry runs deep since she grew up in the shop with her father. She chose to spend many nights and weekends hanging out with her father while he worked on his restoration projects (often sleeping on the car seat as her dad worked late into the night). Sarah attended college in Arizona for accounting and business administration. While in college, Sarah worked in the fitness industry where she managed one of LA Fitness's largest locations. After 6 years in Arizona, she had a strong desire to move home and work for the family business. She spent her initial years estimating and as life changed (getting married and having 2 cute kids) she moved into managing the finances of the business. She has obtained ASE certification for Collision Repair Estimator and attended many I-Car and other trainings over the years to improve her knowledge. She is part of the WNCC Advisory Committee for the local Auto Body Program at the local college and continues to be involved with various other activities with the local community. Sarah spends her free time outdoors gardening, riding side by sides, and enjoying time with her children.
Sarah would like to see the industry move towards developing better relationships with the vehicle owners and from a supply standpoint connect more directly with suppliers. She believes the industry has been consumed with added complexities that could be simplified and improve the processes and experience for vehicle owners and shops. Sarah is always looking for better ways to be successful in the auto body industry and has the drive to make change happen if it will be for the better.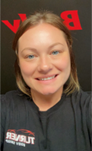 Ashley Turner
Part Owner, Turner Body Shop of Kearney, Holdrege and Current Facebook monitor of  the Board 
Ashley was born and raised in Kearney, Nebraska. She began her journey in the industry in 2016, when her husband Tony and his partners opened their 2nd location in Holdrege. Ashley was brought aboard the company to be an office manager, managing A/R, A/P and HR operations. Upon the sudden, unexpected passing of her husband in 2019, Ashley bought in to the company as a 3rd part owner/operator to continue her husband's legacy in the business. Knowing little of the industry, Ashley quickly began attending NABA conferences and round tables to further her knowledge and insight. This is where her eyes were opened to the vast extent of the business and in-depth responsibility she had as a shop owner to keep her customers safe. She grew passionate about the need for shops to follow OEM procedures, and for techs to continue further education as times change. Knowing that her customers leave the shop in a safe, fully functioning vehicle is top priority. Ashley strives to recruit more shops to the NABA, in hopes they learn, grow, and implement as she has. When Ashley is not with her shop family, she is tending to her 3 children, rescuing animals, volunteering in community events, or playing in a garden. She also enjoys long walks on the beach, drinking whiskey from a bottle, stealing flowers from parks and obnoxious behavior.

Justin Mings
Owner B&G Body Shop, Albion and Current Education Chair of  the Board 
Justin has always loved working on vehicles and used that skill to pay for college. Justin attended Fort Hays State University in Hays KS. He holds a bachelor's degree in Radiology RTRCT. After 10 years of Radiology working in the Hospital helping patients, Justin decided to get back to working on vehicles, and bought B&G Body Shop 4 years ago. Justin is passionate about helping customers get their vehicle repaired correctly, and back on the road. Justin is always open to Justin is always open to new ideas to help each other and to better the industry.
Mike Lewis
ST PJ's
237 south 12th
Seward, NE 68434
402-643-6430
Dave Voth
Redshaw
1523 Marcy Street
Omaha, NE 68108
402-980-1595
Nebraska Auto Body Association
5611 S. 96th Pl.
Lincoln, NE  68526